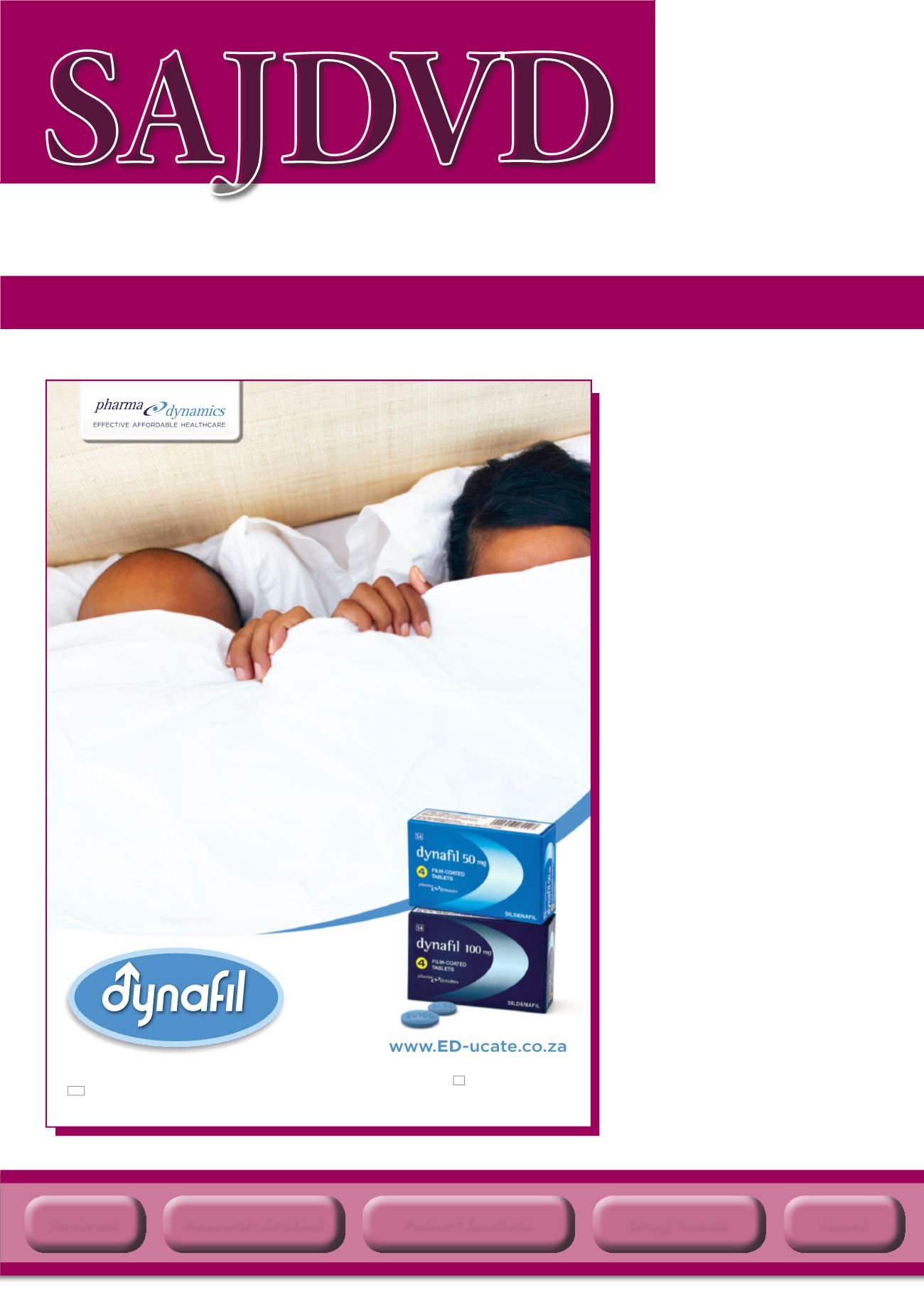 Featured in this issue:
Volume 14 Number 2
DYNAFIL 50, 100 mg.
Each tablet contains sildenafil citrate equivalent to 50, 100 mg sildenafil respectively. S4 A42/7.1.5/1071, 1072. NAM
NS2 13/7.1.5/0086, 0087. For full prescribing information refer to the package insert approved by the Medicines Control Council, September
2012.
DLC302/07/2017
.
A Lupin Group Company
Some problems are worth having.
"I can't believe we
broke the bed again."
4*-%&/"'*- NHt NH
CUSTOMER CARE LINE
0860 PHARMA (742 762) / +27 21 707 7000
www.pharmadynamics.co.za
DLC302/07/2017_SAJDVDffc_10Nov2017.indd 1
2017/11/10 1:07 PM
December 2017
SAJDVD
The South African Journal of Diabetes & Vascular Disease
The electronic version of
the journal is available at
www.diabetesjournal.co.za
New cut-off points
for abdominal girth in
Botswana?
Cardiometabolic risk factors
in sub-Saharan African
countries
Telmisartan decreases
microalbuminuria in type 2
diabetes
Red cell distribution width,
coronary artery disease and
diabetes
Melatonin and glucose
uptake by cardiomyocytes in
insulin-resistant rats
New insight on the
epidemiological transition in
West Africa
Diabetes and cancer: is
there a link?
Reviews
Research Articles
Patient Leaflets
Drug Trends
News