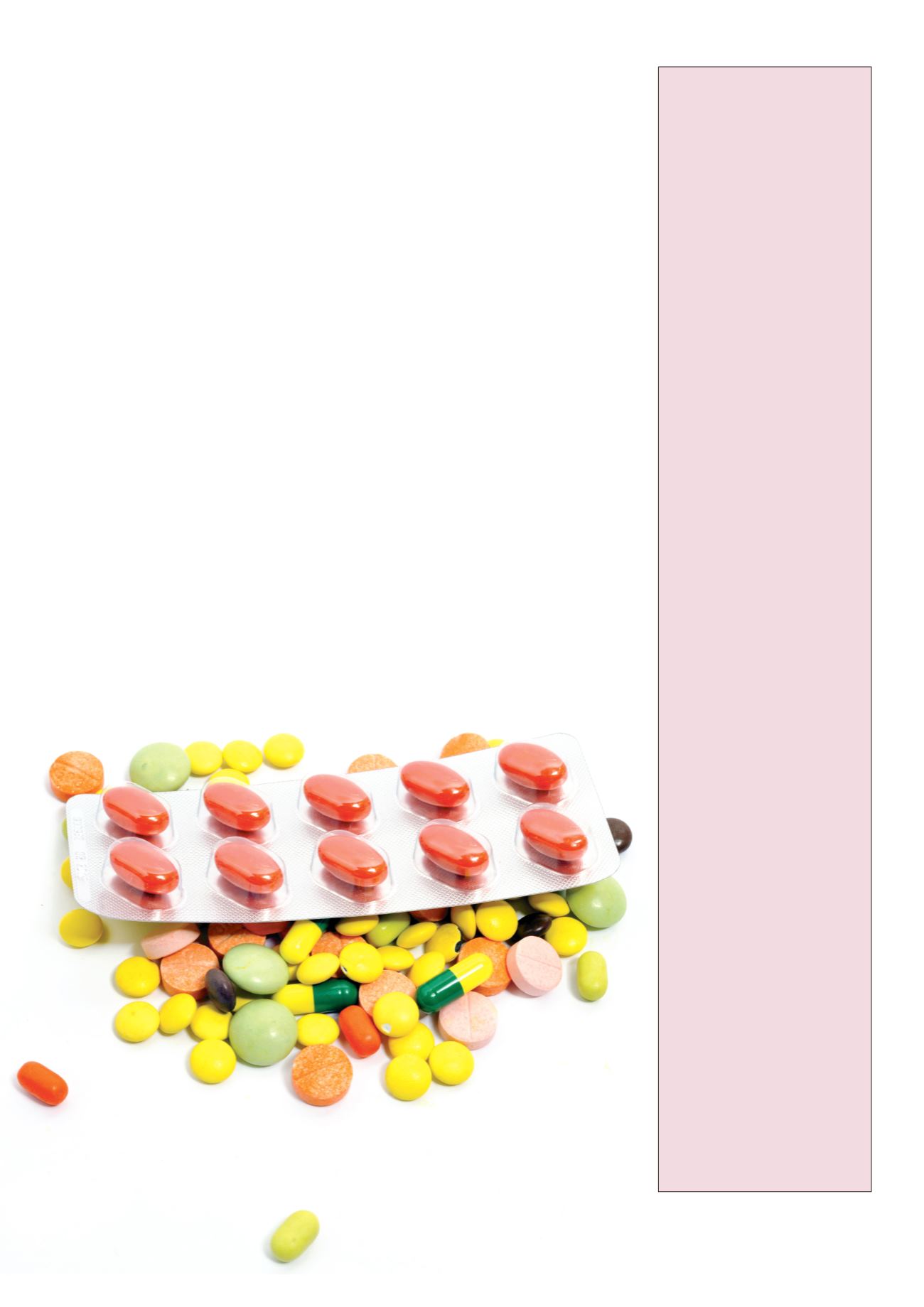 Production Editor
SHAUNA GERMISHUIZEN
TEL: 021 785 7178
FAX: 086 628 1197
e-mail:
shauna@clinicscardive.com
Financial & Production Co-ordinator
ELSABÉ BURMEISTER
TEL: 021 976 8129
CELL: 082 775 6808
FAX: 086 664 4202
e-mail:
elsabe@clinicscardive.com
Content Manager
MICHAEL MEADON
(Design Connection)
TEL: 021 976 8129
FAX: 086 655 7149
e-mail:
michael@clinicscardive.com
Gauteng Contributor
PETER WAGENAAR
CELL: 082 413 9954
e-mail:
skylark65@myconnection.co.za
The
South African Journal of Diabe-
tes and Vascular Disease
is published
four times a year for Clinics Cardive
Publishing (Pty) Ltd and printed by
Durbanville Commercial Printers/
Tandym Print. Online Services:
Design Connection.
Articles in this Journal are sourced
as per agreement with the British
Journal of Diabetes and Vascular
Disease
All correspondence to be directed to:
THE EDITOR
PO BOX 1013
DURBANVILLE
7551
or
info@clinicscardive.com
TEL: 021 976 8129
FAX: 086 664 4202
INT: +27 (0)21 976-8129
To subscribe to the journal or
change address, email
elsabe@clinicscardive.com
Full text articles available on:
www.diabetesjournal.co.za
via
www.sabinet.co.za
The opinions, data and statements
that appear in any articles published
in this journal are those of the
contributors. The publisher, editors
and members of the editorial board
do not necessarily share the views
expressed herein. Although every
effort is made to ensure accuracy and
avoid mistakes, no liability on the part
of the publisher, editors, the editorial
board or their agents or employees is
accepted for the consequences of any
inaccurate or misleading information.
CONTENTS
74 The protective effect of topical rifamycin treatment against sternal
wound infection in diabetic patients undergoing on-pump coronary
artery bypass graft surgery
F Aygun, A Kuzgun, S Ulucan, A Keser, M Akpek, MG Kaya
77 Mean platelet volume is associated with myocardial perfusion defect in
diabetic patients
S Sarikaya, S Sahin, L Akyol, E Borekci, YK Yilmaz, F Altunkas,
K Karaman, S Karacavus, AR Erbay
Reviews
81 Once fat was fat and that was that: our changing perspectives on
adipose tissue
WF Ferris, NJ Crowther
88 Epidemiology of ischaemic heart disease in sub-Saharan Africa
CL Onen
Consensus Guidelines
97 SASCI/SCTSSA joint consensus statement and guidelines on
transcatheter aortic valve implantation (TAVI) in South Africa
J Scherman, H Weich
99
Diabetes News